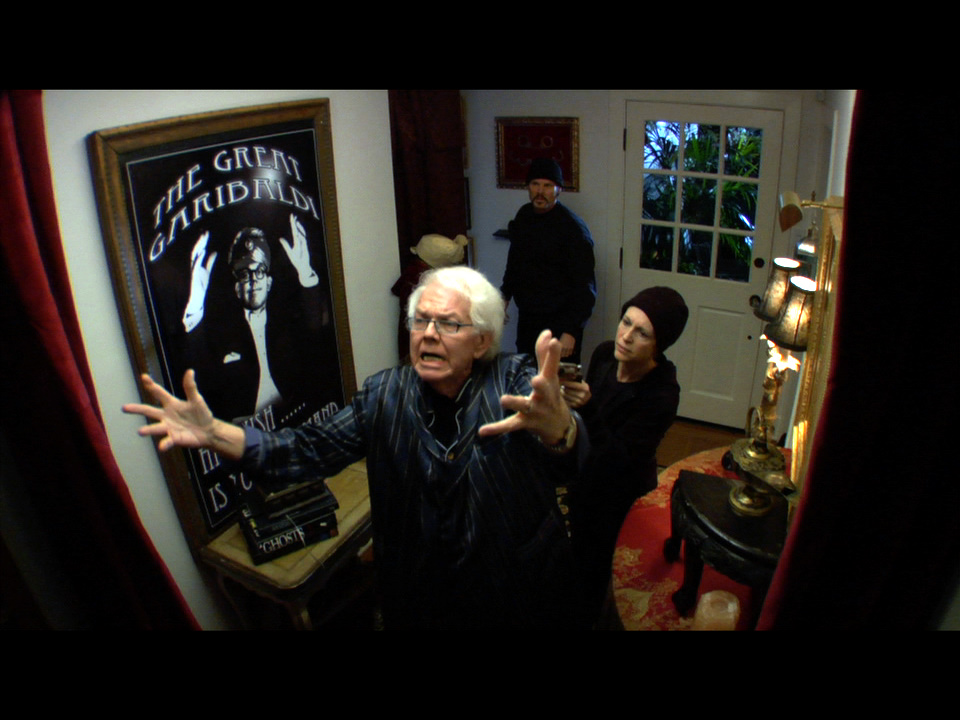 unknown sender creator Steven de Souza cracks me up. We did an interview a couple of weeks ago (read it here and here) but he left out a few things. So he wants to update. Isn't that just like a writer – still polishing after the script has been shot? Instead of editing the last interview, because you might never go back and see it, I offer you what Steven refers to as "Interview Part III – the Special Blu-Ray Edition" in which I ask some of the same questions all over again and he provides fresh, funny, fabulous answers.
Q. Stan Freberg has had an amazing career but how did you ever think of him for a web series?
A. Stan's involvement with us on several episodes in the "amazing new world of the internet!" is in total keeping with his entire career: He's been a pioneer in every medium, from animation to nightclubs to television to the music industry. He reinvented advertising by adding satire and parody, he practically created the comedy single .45, and he had one of the first TV hits with the Emmy winning"Time for Beany" in the days when the screens were, well, the size of an iPod screen!
Working with him in this new arena, I was suddenly struck by the thought that he had been the last host of the very last network radio show -- ever.
Q. It's interesting that you mention radio, because as part of my own research in creating for the web I've been looking backwards at early television. But you've gone all the way back to radio.
A. Radio was a direct influence on "unknown sender", in the form of a remarkable show from the twilight of the Golden Age of Radio, "Quiet, Please." That suspense series was distinctive in that it specialized, almost exclusively, in "fly-on-the-wall" dramatizations, where the cast would often act as if you, the listener, were part of the story ("I'm glad you could join us for dinner...") It embraced the small circle, intimate way in which most of the audience experienced radio… not dissimilar to how we watch webcasts. I'm trying to emulate that in "unknown sender": For example, you weren't expecting a video conference call. Somehow, by happenstance, you're included on one, and you're eavesdropping. Do you hang up? Or do you watch?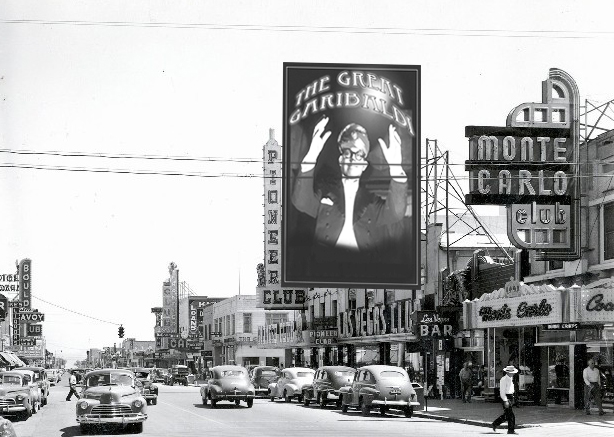 That's why our very first episode ("If you're seeing this tape…") begins completely in the dark, with a voice (Stan Freberg, again), as a DJ, and he's playing "Symphony in D Minor" by Cesar Franck - the theme from "Quiet Please"!
Q. During our last interview, we discussed some of the people you've worked with on unknown sender. Let's go back to that subject because I think some of the collaborations have been very important to you, including working with the same casting director who did Mary Feuer's With the Angels.
A. The silver lining inside the dark cloud of the strike was the idle talent readily at hand…or at least, arm's length: In addition to the aforementioned casting director, one Amy de Souza, my brother, Dan, has a small, boutique video production house, Talking Pictures LA, that specializes in EPKs for the music industry, so he was strong armed next, as a producer who came with a plug n' play editing suite and post facilities. My daughter Amy has been working in the business for ten years, but this was the first time with me, and now I know why everyone raves about her – not only did she wrangle the whole set, she wrangled the biggest trouble maker, me. This was the first time my brother and I have worked together since we did stop motion dinosaur movies in childhood, and he was a lifesaver, and also one of the few people who could say "no" to me when it had to be said.
His wife, Bobbi Marcus, is a very well known Industry publicist, and when she learned all of Strike.TV's first quarter profits are pledged to The Actor's Fund charity, she volunteered to do the entire site's promotion, pro bono. My friend of ten years, Edward J. Pei, is my (and Barry Sonnenfeld's) favorite D.P., and thanks to the strike was also serendipitously unemployed, as was Marilyn Vance, an Oscar-nominated producer I've known for 25 years. Kevin Rubio, who has diligently collaborated with me on a couple of science fiction projects which have yet to reach the launch pad, was one of the first people I thought of as a producer in this new medium: He was the auteur of what is arguably the first hit film on the web, the Star Wars parody, "Troops." Kevin brought in Shant Jordan, who has given us absolutely feature quality special effects. Last but not least, Timothy Dalton and I had become friends making the film "Possessed", and I hoped he would spark to pushing the entertainment envelope, and he did. He gave us not only a great performance but also credibility, and coming off "Hot Fuzz" he was really a coup for a Web debut and helped us attract the rest of the cast, and, I should add, a lot of attention from the mainstream entertainment press.
With regard to my cast, I'm most proud of "if you're seeing this tape…" starring Tim and Joanne Whalley, and "spin cycle", with Mindy Sterling ("Frau Farbissina") and Jay Davis, because the conceit of both those episodes is that the events are happening in real time, so the actors were trapped in one continuous take. And both of these six minute movies involved split second timing, multiple exits and entrances, stunts, practical effects, hitting difficult marks, plus interacting with audio and video playback!
Each took seventeen takes to get, but the result has a tangible vitality.
I think there are two episodes, "sorry, wrong website" and "slippery slope", both of which have the potential to spread virally.
Q. Last time, you mentioned a lot of websites you visit regularly. But I think you left one out.
A. The Onion's faux network, with its withering parodies of both news and talk segments that blur the fact/fiction line that I'm working on smudging, myself.
I embedded "Beta Test: Director's Cut" with the first part of my de Souza interview. True to form, Steven's done a polish on that too. Here's the most recent and funnier version: